VP Racing Fuels is best known as the World Leader in Race Fuel Technology™, fueling champions around the world in virtually every form of motorsport on land, sea and air since 1975. VP's fuels have a well-earned reputation for offering more power and unparalleled consistency.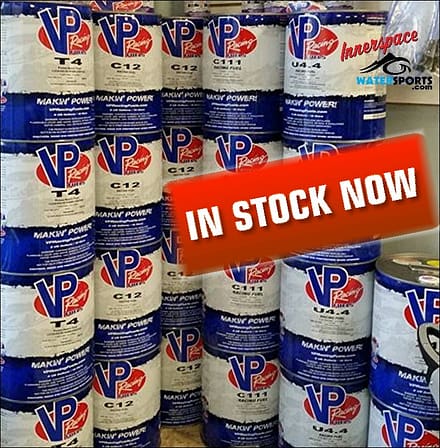 A Fuel for Every Application – VP believes every application deserves a fuel designed to optimize performance, a philosophy that lead to its development of more than 70 blends. Given that, there's no need to ever leave power on the table. Regardless of your application, chances are VP has a fuel blend to help you take the lead and keep you there.
VP is now recognized by many as the world leader in race fuel technology, with a catalog of more than 70 fuel blends and a growing roster of VP-fueled champions across the entire spectrum of motorsports. VP's reputation for product quality, along with superior service and technical support, helped secure its position as the Official Racing Fuel of the WeatherTech United SportsCar Championship as well as sponsor of 60+ other series and sanctioning bodies, including AMA Supercross, World of Outlaws Sprint Cars and Late Models, Trans Am, NMRA, NMCA, PDRA and Rally America among many others.
We have got four flavours in stock, so come and check 'em out! Click here to to view or download the VP Fuels Master Fuel Table…