The Newest Member of the Timbersled Family..For Your Family – The 90 ST Ripper is a great entry snow bike kit into the Timbersled family and is designed to be enjoyed by all riders.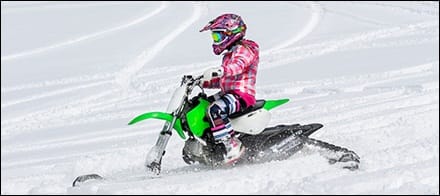 Designed for the 110cc dirt bike category, the ST 90 Ripper's low ride height gives the rider better control without sacrificing performance. This kit's low friction undercarriage design allows the track to perform in any condition. No snow required.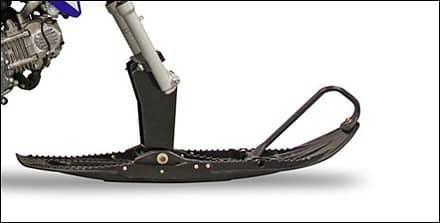 RIPPER SKI – The Ripper Ski features a deeper upper and lower keel design to allow the rider to be confident riding in both loose and hard-packed snow conditions. This ski is modeled after the Polaris Snowmobile Gripper Ski.


RYDE FX SHOCKS – When it comes to performance, the ST 90 Ripper doesn't hold back. This kit uses the full size shock from the ST 120 RAW. These custom valved RYDE FX MPV Motion Control coil over shocks are highly capable and provide a great ride in any terrain for all riders.



NO SNOW REQUIRED – The ST 90 Ripper is a highly capable, innovative system design you can ride in any condition, from deep snow to dirt. This kit comes stock with a hyfax free, bogey wheel rail and a low friction undercarriage design that allows the track to perform well in any condition.