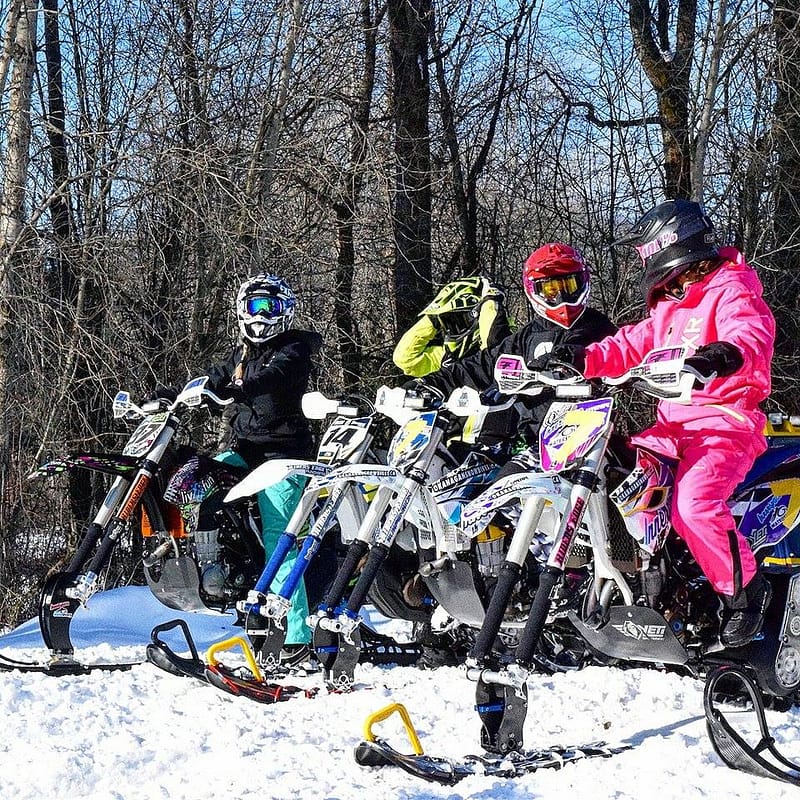 Introducing the first ever punch pass for snowbikes by Innerspace. It can be used for a single rider multiple times, or multiple riders on a single day. Offering the lowest industry rates for a 4 rides and a variety of luxury bikes and kits to demo. Includes private groups, transport to and from the hill, access to exclusive riding areas, load and unload, riding clinic, tips from a professional, large range of bikes and kits to demo including Timbersled and YETI.
Your educated purchase decision process starts here. Love it? Want to buy after you've tried? Apply a percentage of the money spent on the punch pass towards the purchase of a new conversion kit or a complete snowbike before the end of the 2017/2018 season.
Come back the following year and you can still apply 50% of the offer to your purchase in the 2018/2019 season.